Employee Initiatives
Crown Prince is a family-owned organization that treats each and every employee as a valued family member. We support and encourage environmental responsibility, healthy living, and social responsibility as a part of our sustainable business practices.
At Crown Prince, sustainability extends beyond corporate efficiencies.
Please read more on how we engage our employees, help our community and support health and wellness.
Crown Prince employees get involved!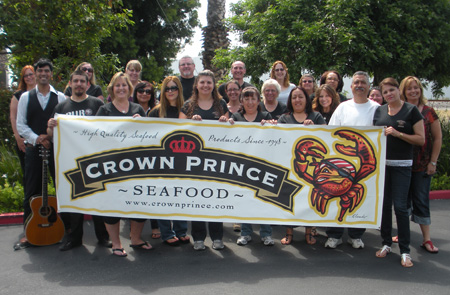 In order to more fully engage our employees in our sustainability efforts, we provide many opportunities for our staff to get involved. We've conducted a group working session focused on helping employees reflect upon their roles regarding sustainability at work and at home. We provide our employees with opportunities to make suggestions regarding new sustainability initiatives and we encourage discussion about the initiatives currently underway. Every year, we host a sustainability focused lunch-and-learn session, where healthier eating choices are served. We also hold two company-wide green activities per year, provide ongoing sustainability tips to our staff, and occasionally take the time to watch movies such as Bag It, in order to give our employees further insight into reducing their personal environmental impact.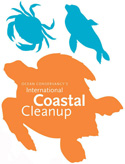 From California's Coastal Cleanup Day to TerraCycle, Crown Prince helps its community!
In an effort to reduce waste at local landfills and clean up our community, Crown Prince has registered for California Coastal Cleanup Day and is involved in the TerraCycle program.
Coastal Cleanup Day is an organized beach and inland waterway cleanup effort that takes place each year in September. Cleanup Day is California's largest volunteer event and one of the largest volunteer events in the world. Many of the Crown Prince staff volunteer their time annually to help clean up our beaches and local waterways.
TerraCycle has created a free national recycling system for previously non-recyclable or hard-to-recycle materials that anyone can sign up for. TerraCycle converts collected waste into a wide variety of products and materials, diverting billions of units of waste from landfills. Crown Prince uses TerraCycle to recycle our unwanted materials generated in our production facilities. In addition, our employees collect hard-to-recycle materials from their own homes to send to TerraCycle. In 2016 Crown Prince recycled 3,846 items with TerraCycle which supported the following charity gifts:




• Provided 24 people with clean drinking water for a YEAR

• Provided 82 people with clean drinking water for a WEEK




Crown Prince supports health and wellness!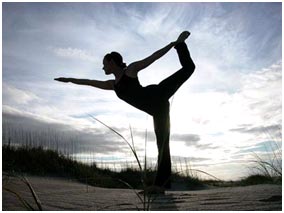 At Crown Prince, we believe employee health and wellness are essential to the sustainability of our business. That's why we've taken efforts to create a work environment that's enjoyable and promotes personal health. Our office is equipped with a complete gym that's available to all employees at any time. To have a little fun and get some activity in during our busy days, we have monthly activity challenges such as: stair climbing, planking, sit ups, and walking. Crown Prince also provides employees with a locally grown "Fruit of the Week" to encourage healthy eating. We converted an unused workstation into a "Relaxation Lounge" complete with couches and recliners, puzzles, books, magazines, and of course health tips! Lastly, as a way to increase camaraderie, enable employees to improve their productivity, and help reduce workplace stress, Crown Prince allows all employees to bring their dogs to work.